Welcome to Vulli
Vulli, a Rumilly-based company, established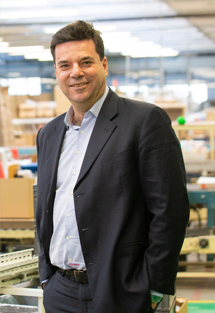 in 1945 in France, boasts a great team who, over the past few decades, has been striving to instil our brands and products in the memories of millions of children and families around the world. The result of our remarkable, fascinating work and our commitment to create beautiful childhood memories that each little one can cherish and hold dear, by way of each toy designed and manufactured in our workshops.
Our customer relationships are based on trust; healthy, lasting relationships built over time around a strong emotional attachment to our brands that is passed on from generation to generation. Our internal employee relationships are also based on these same basic principles in order to maintain a simple yet healthy corporate culture that is in everyone's collective interest.
The VULLI team is driven, dynamic and young at heart, yet also has ambitious goals and well-established values. Over time and as our company has developed, we have learned that it is equally important to maintain a welcoming and friendly working environment, as it is to set ever-higher objectives for ourselves in both France and abroad, in order to enrich the early-learning activities of children and satisfy the parents of these children in over 85 countries worldwide.
Our mission at Vulli is to make products that are not only adored by little ones but are also memorable for the gift bearers themselves. Our toys are both aesthetically-pleasing and safe. We strive to offer the highest level of quality and safety to all our consumers worldwide: all our products comply with current international standards. They are as great to give as they are to use because they are designed around universal values, such as naturalness, development and child development, in addition to family happiness.
We have already gone down in history for creating two of the most emblematic products in the toy and babycare fields, two Proustian madeleines in the eyes of almost all French people (trips down memory lane): Sophie la girafe and The Klorofil Magic Tree. So, what's in the pipeline? We will continue to develop and manufacture different products by following our convictions and using our intuitions. And that links in with our core value at Vulli: doing things right and doing them wholeheartedly.
Eric Rossi,
CEO Vulli SAS